DUBAI TRADERS MARKET
Dubai Traders Market is the next global destination for wholesale and retail operations, with direct access to the fastest-growing markets in the Middle East, Asia and Africa. It will host the full spectrum of small and large commodity traders across nearly 800,000 sqm in the heart of Jebel Ali Free Zone (Jafza).

With multi-modal shipping opportunities and access to world-class free zone support, the destination will enable maximum efficiency from procurement to supply for traders from around the globe. To ensure a fast and hassle- free experience for visitors, Dubai Traders Market will be conveniently located near major hotels and business parks.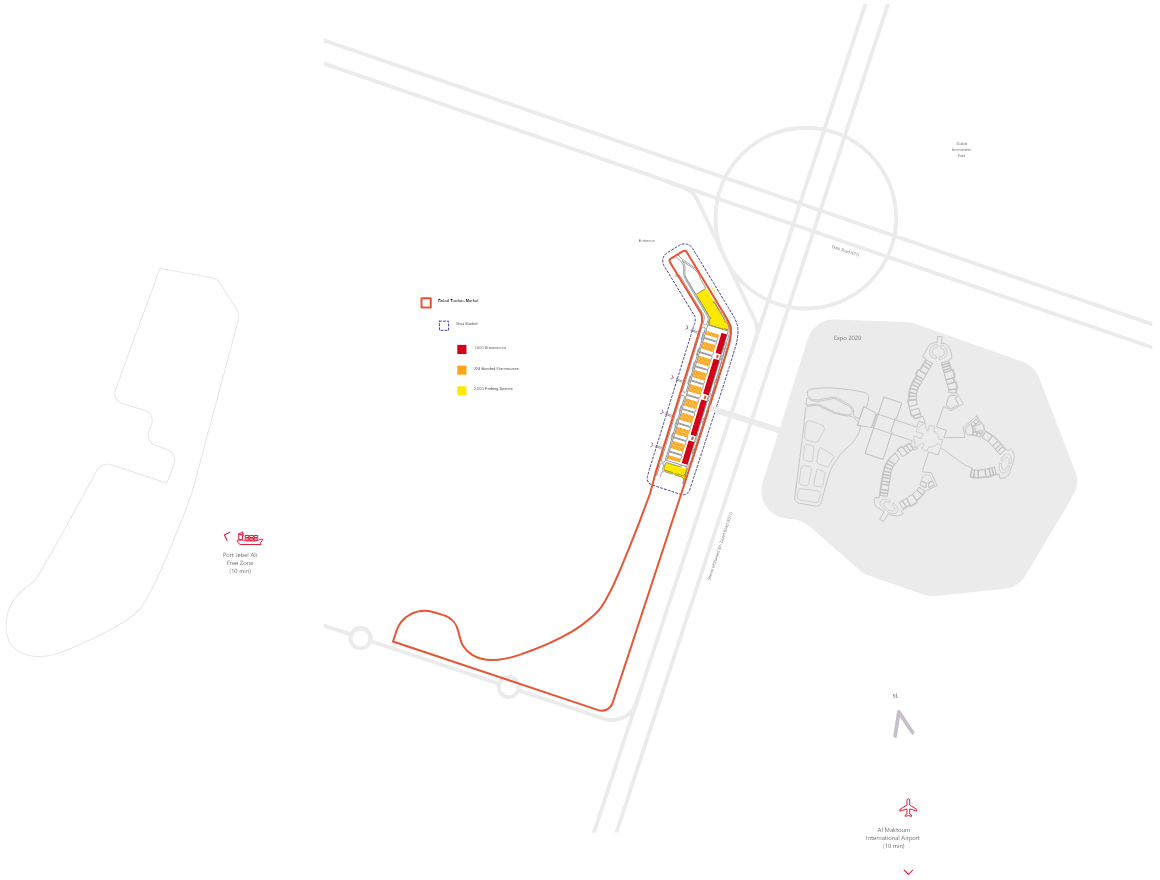 YIWU MARKET
The first phase of Dubai Traders Market is Yiwu Market. Spanning 200,000 sqm, Yiwu Market is divided into two purpose-built sections. The first section will have 1,600 showrooms, acting as a shopping mall or trading area. Parallel to the showrooms, the second section will comprise 324 bonded warehouses.

Each of the bonded warehouses will have a dedicated loading dock, providing complete logistical support for seamless movement of goods. Construction of Yiwu Market will be completed in September 2021 ahead of Expo 2020. Yiwu Market will be set to enable local and global supply chains for wholesale and retail trade, online or offline.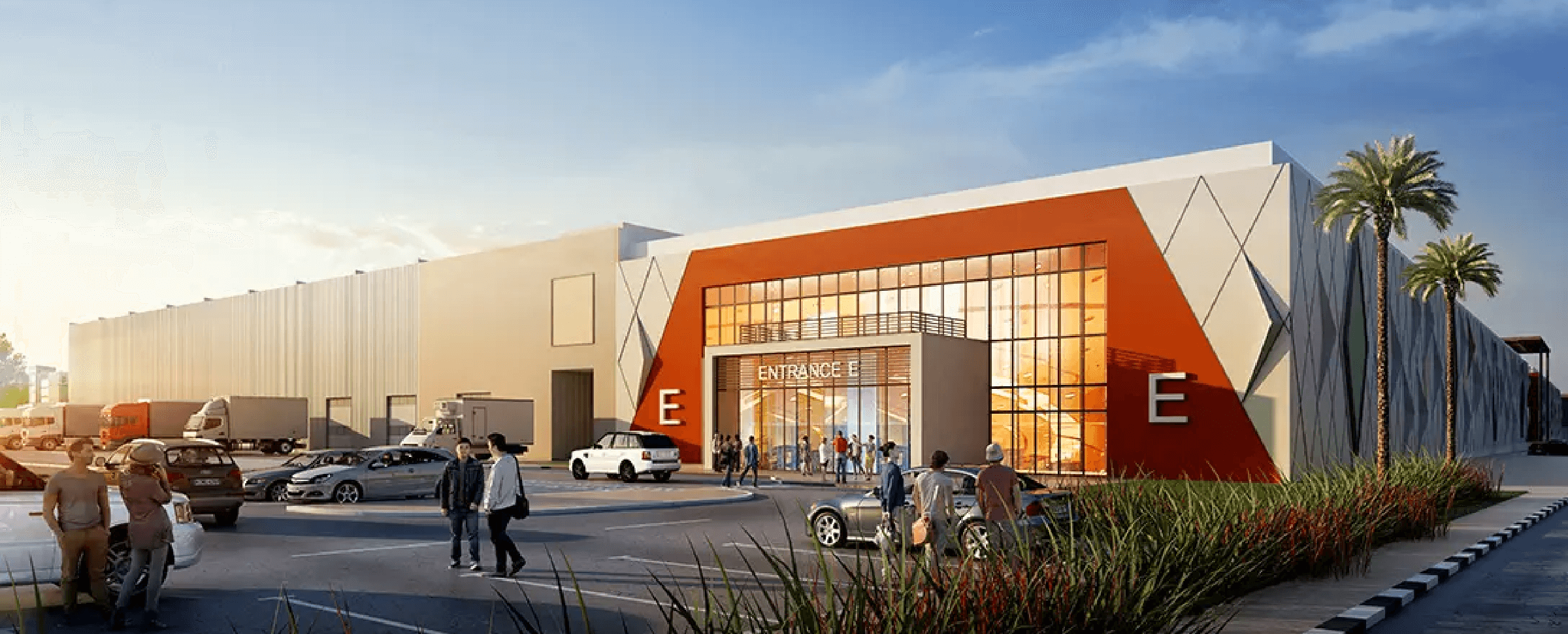 COMMODITIES ACROSS SEGMENTS
The showrooms will be segmented by product category while remaining connected by long corridors. Six-metre-high ceilings allow for a comfortable
experience for traders and shoppers alike, while spacious atriums host cafés, restaurants and other amenities.